More crafts by Mamta Joshi: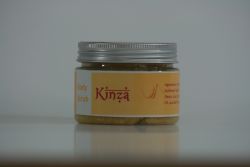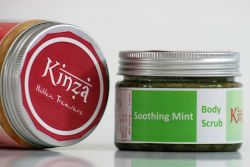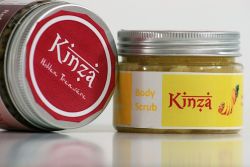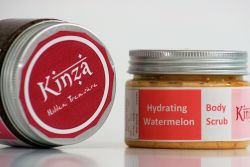 +1

Crafts
Kinza Refreshing Coffee Body Scrub
35 AED
About this craft
Coffee Powder: contains very large amounts of multiple antioxidants, including hydrocinnamic acids and polyphenols. Hydrocinnamic acids are very effective at neutralizing free radicals and preventing oxidative stress. Exfoliating with coffee grounds improves circulation, leaving you with smooth, glowing skin. It works as an anti-cellulite body scrub.

Sugar: It is finely ground to act as a gentle natural exfoliant. Because of sugar's natural humectants properties, the scrubs are hydrating.

Banana Peel Powder: It contain high amounts of potassium, magnesium, vitamin C, and some B complex vitamins, which are all essential for cell development. It combats wrinkles and ageing skin by tightening and hydrating the skin as well as remove contaminants which contribute to skin ageing. Banana peels are also effective for other skin conditions, like psoriasis and eczema.

Sunflower Seed Oil: Sunflower seed oil is rich in linoleic acid, and has been used topically in the treatment of essential fatty-acid deficiency, rapidly reversing the disease with its excellent transcutaneous absorption. More locally, these essential fatty acids can help maintain the skin barrier and decrease transepidermal water loss, both important features in thinking about skin problems such as atopic dermatitis.

Almond Oil: It can be used to gently dislodge debris from deep within skin pores and follicles, and it also prevents future acne because of its vitamin A content. It is safe for even those with sensitive skin.

Vitamin E: Is a topical antioxidant important in maintaining the acid mantle in two ways. They fortify the cells so they can function optimally and second, they protect the cells from environmental stresses and oxidation.

Leucidal Natural Preservative: Leucidal® Liquid is a natural preservative from Active Micro Technologies combining the current trends for alternative preservative systems. Derived from radishes fermented with Leuconostoc kimchii, a lactic acid bacteria.
Tip: You can request custom made crafts from this seller