More crafts by Mamta Joshi: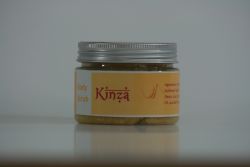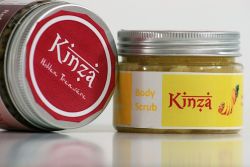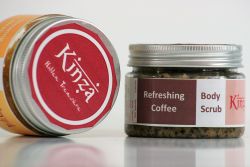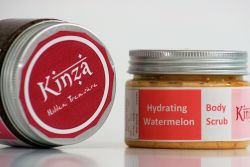 +1

Crafts
Kinza Soothing Mint Body Scrub
35 AED
About this craft
Mint Powder: Salicylic acid present in mint helps in curing most types of acne. Mint is known for its anti-inflammatory properties. It also helps to soften and calm dry or itchy skin. Vitamin A in mint controls oiliness.

Holy Basil Powder: It is loaded with phytonutrients, essential oils, Vitamin A and C . Linoleic acid in basil is extremely beneficial for skin. The oils have purifying, detoxifying and cleansing properties. It also has antibiotic, anti-viral, anti-bacterial and anti-carcinogenic properties.

Neem Powder: Neem leaves are known to contain nimbin, nimbinen, nimbolide, nimandial, ninbinene and other beneficial compounds that have anti-fungal, anti-bacterial and anti-inflammatory agents. Gedunin and nimbidol found in the leaves of neem are powerful antifungal agents that destroy fungi which cause athlete foot, ringworm and nail fungus. Neem leaves have anti-bacterial properties which is why it works wonders on infections, burns and any kind of skin problems like eczema, itchy skin and blackheads etc.

Sugar: is finely ground to act as a gentle natural exfoliant. Because of sugar's natural humectants properties, the scrubs are hydrating.

Rice Powder: Rice contains a few sun-protecting agents like ferulic acid and allantoin, which convert it into a good natural sunscreen. Being a good anti-inflammatory agent, rice powder also soothes sunburns and prevents the skin from sun tan. Rice powder is a bit coarse in its texture which makes it an excellent material to be used as a scrub. The fine particles helps the flaky dead skin cells leave your skin in an easier way. Rice absorbs all the sebum and leaves your skin clean, smooth and re-energised.

Rosemary Oil and Rosemary Essential Oil: Carnosol found in rosemary is an antioxidant, is also known for its anti-cancer and anti-inflammatory properties.

Sunflower Oil: Sunflower seed oil is rich in linoleic acid, and has been used topically in the treatment of essential fatty-acid deficiency, rapidly reversing the disease with its excellent transcutaneous absorption. More locally, these essential fatty acids can help maintain the skin barrier and decrease transepidermal water loss, both important features in thinking about skin problems such as atopic dermatitis.

Almond Oil: It can be used to gently dislodge debris from deep within skin pores and follicles, and also help prevent future acne because of its vitamin A content. It is safe for even those with sensitive skin.

Vitamin E: Vitamin E Is a topical antioxidant important in maintaining the acid mantle in two ways. They fortify the cells so they can function optimally and second, they protect the cells from environmental stresses and oxidation.

Leucidal Natural Preservative: Leucidal® Liquid is a natural preservative from Active Micro Technologies combining the current trends for alternative preservative systems. Derived from radishes fermented with Leuconostoc kimchii, a lactic acid bacteria.
Tip: You can request custom made crafts from this seller