More crafts by Mamta Joshi: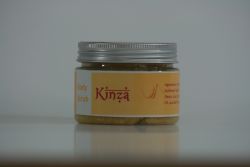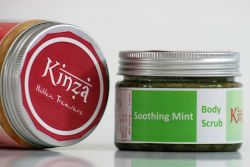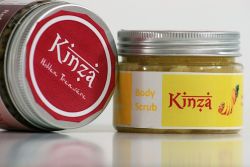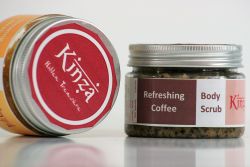 +1

Crafts
Kinza Hydrating Watermelon Body Scrub
35 AED
Price does not include shipping
About this craft
Watermelon: It is a natural toner. It is also rich in antioxidants which makes it a perfect fruit to prevent ageing. Watermelon is also good in Vitamin A which is good for treating oily skin naturally. It helps get a glowing and shiny skin which is hydrated and clean.

Sugar: is finely ground to act as a gentle natural exfoliant. Because of sugar's natural humectants properties, the scrubs are hydrating.

Almond Oil: It can be used to gently dislodge debris from deep within skin pores and follicles, and also help prevent future acne because of its vitamin A content. It isl, safe for even those with sensitive skin.

Rose Oil: Rose oil is used to improve your body's circulation and boost the immune system. Rose oil can also help reduce inflammation on the skin while helping to treat herpes and eczema.

Vitamin E Is a topical antioxidant important in maintaining the acid mantle in two ways. They fortify the cells so they can function optimally and second, they protect the cells from environmental stresses and oxidation.
Leucidal® Liquid is a natural preservative from Active Micro Technologies combining the current trends for alternative preservative systems. Derived from radishes fermented with Leuconostoc kimchii, a lactic acid bacteria.Leucidal® Liquid is accepted by ECOcert as an ingredient in certified organic cosmetics. It is also on Whole Foods Acceptable Premium Preservative List.
Tip: You can request custom made crafts from this seller